"Health care is about people making your life better." – Susan Gast
Over the years I have updated my social media "family" with a breakdown of conversations with my knee surgeons. They tend to be quite comical, following the jokes we always have regarding me and my dancing. Some times they are sad and discouraging, sharing information about upcoming surgeries. These conversations have happened between 3 or 4 surgeons and me over the years since I've moved a lot and also have a hard time finding surgeons that I like. Well, about two years ago I found one that I truly LOVED!
If you follow my updates you probably know that this surgeon is the "sweet knee surgeon". Until today, I haven't shared his name. I don't know why, I just didn't. Part of it I think was just to keep that part of the relationship personal. Then today it got very personal because today I found out that he tragically passed away on Sunday in an accident on his farm. His name was Dr. Allen F. Anderson and he was an amazing man, an amazing surgeon, and I would like to say that I could even call him my friend.
Shocked.
Sad.
Sick.
Upset.
Angry.
These are many of the emotions that I have been going through today. I just saw him on October 30th. We talked about my wedding, we discussed the awful surgery he was going to perform on me on December 20th, he tried to get me paper towels to wipe my tears, we discussed my honeymoon, and, before I left that day, he hugged me. He knew I needed it and I'm so glad he did. I never thought, in a million years, that would be the last time I saw him.
I've missed my dad a lot more lately with the wedding and the doctors' appointments. Ya see, if you didn't know, my dad was one hell of a family practice PA for over 35 years, he was my "doctor" for 26 years. Since he passed away, whenever I have health issues I miss his presence, his guidance, his reassurance, and his attention to my care. It's not often anymore that you find a doctor that you trust, that you know TRULY cares about you and has your best interest in mind. It's not often you can look into a doctor's eyes and KNOW that they are paying attention to you and your specific needs, fears, and vulnerabilities. My dad was that kind of practitioner and I found that in Dr. Anderson. They both had a very quiet and calm demeanor. They both listened and looked you straight in the eye when you spoke. They both cared about people and about making people feel better. They were both the "sweet" doctor.
I've struggled with my right knee for 20 years. TWENTY YEARS! I've had 5 surgeries so far and have seen close to 15 orthopedic surgeons. If you do the math, there were 10 that didn't make the cut (no pun intended). I'm very picky. VERY picky! I want you to listen to me, to care about me, to want what's best for ME and MY case, not someone else's. To explain to you how much it meant to find Dr. Allen Anderson isn't possible. It's this comforting feeling that you can't put into words. How do you explain an exhale of relief and reassurance in words?
We just scheduled my knee surgery date a couple days before I left on my honeymoon and I've had a tough time with it all, but sitting with Dr. A and going through all of my questions, seeing the pain in his eyes for me while also knowing he knew this is what was best made it easier. And then I got the call.
Shocked.
Sad.
Sick.
Upset.
Angry.
All of those emotions for so many reasons. For an amazing life lost too soon. For an amazing doctor lost too soon. For the loss of a confidant and trusted friend. For the loss of a father, a grandfather, a husband. For the assurance I lost not knowing now who I can turn to to trust to take care of me and to also CARE about me.
I may not have known Allen Anderson very long but I knew him long enough to admire him, to trust him, to appreciate him, and to love him. I hope that someone can say that about me one day. He will be truly missed.
After my father died in 2009, one of his patients wrote an article about him that I've shared many times. It's crazy how topical it is today. I obviously felt the pain of losing my father differently than Susan Gast did since he was my father. Today I realized what she felt when Larry LaViola died, and it sucks. It really really hurts, and I'm just a patient of his for the past two years. I'm sharing it again below because it conveys many of the feelings I have for Dr. Anderson.
May his family find peace in their memories. May they find comfort and warmth in the love shared with them by all that he touched like we did after we lost our "Dr. Ravioli". Today and tonight I weep with them and with a community that has suffered a great loss 😦 An article about Dr. Allen Anderson is linked to his photo below.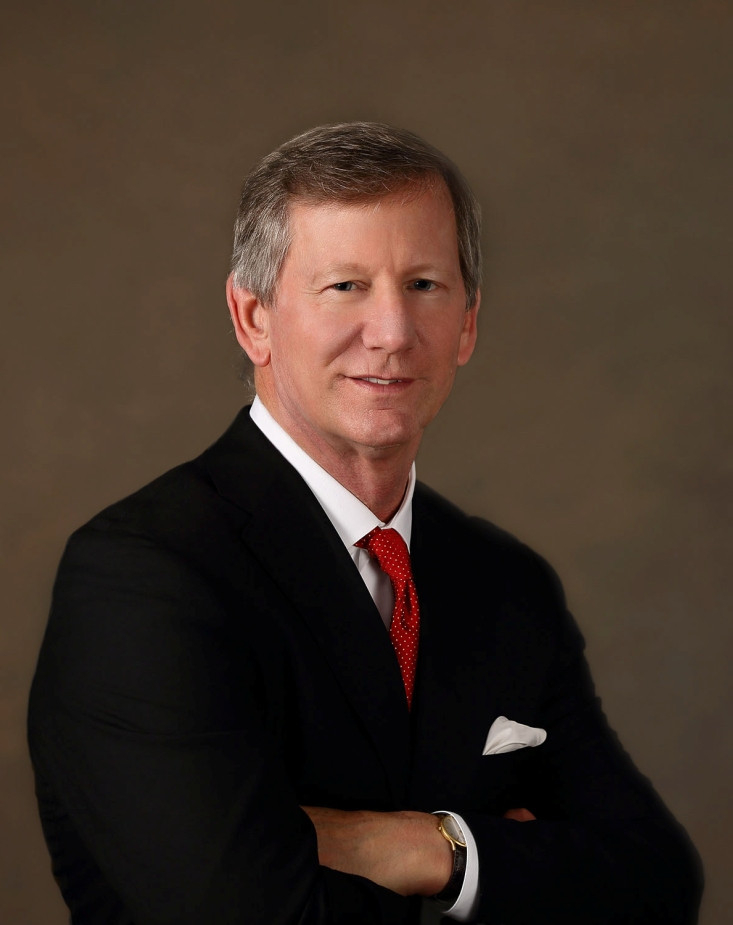 Health care is about people making your life better 
By Susan Gast
I don't think a day has gone by recently in which I have not heard health care discussed, analyzed or dissected. I – like countless Americans – have listened with interest and mixed feelings.
Just over a week ago, however, my health care died. And I was heartbroken.
His name was Larry LaViola. He was a New Yorker comfortably transplanted and welcomed in the Deep South. He spoke softly, in a smooth, calming cadence – so smooth and calming that if you weren't paying close attention you might miss the pointed ribbing he was shooting your way.
For 35 years, he practiced at Snellville Medical Group and during that time took only two sick days. Officially he was a physician's assistant. But only officially.
To me, to my husband, to my children and to hundreds who live in southern Gwinnett County, he was our family doctor.
He was the one we went to for camp and sports physicals. He treated us for the flu, sinus infections or toenail fungus. He got us through bronchitis and diagnosed my son's appendicitis, even when the symptoms had disappeared. He nursed us through tendinitis, referred us for X-rays and blood tests.
A tireless professional, he was good at what he did. Really good. So good that I can't recall the last time I had an appointment with the doctor whose name is on my prescriptions.
I saw Mr. LaViola in late spring. At a Mother's Day picnic, I had barefooted it across rocks and into a stream at a park. I stepped on something that lodged itself deep into my heel. He X-rayed it and worked on it, but was cautious about causing further injury. He urged me to call back if it wasn't better soon.
I remember him looking me straight in the eye and telling me it wouldn't hurt his feelings a bit to refer me to a specialist. The wound was stubborn, so he eventually did. That was the exception. Usually we had to go no farther than Mr. LaViola.
I recall that last appointment. We talked about his children, my children and the economy. On other occasions, he talked about golf or vacation spots. Occasionally it was about our community and issues it was facing.
My husband often remarked about how he looked forward to medical appointments – perhaps not to the medical part, but to the conversations and sincere health advice he would receive. They sometimes discussed Mr. LaViola's days in the Army. My husband likened his frank perspectives to the "sanity amidst the insanity" you find in characters of TV's "M*A*S*H."
It was that way with Mr. LaViola. You usually emerged from his office with not only a prescription, but a feeling that you had just renewed a friendship. Not a bosom buddy kind of friendship. We didn't hang out with him on the weekends or ask his family over for dinner. There was a lot we didn't know about him.
But Mr. LaViola made a connection – a human-to-human connection that seemed to elevate our association above that of just a medical professional and patient.
A few weeks ago, I heard he had stopped working. He had been diagnosed with cancer. It was serious.
The community sent cards and letters. We kept in touch with the doctor's office about him. We heard that some patients mowed his yard and took food or care packages to his home. His name appeared in church bulletins with prayers requested. The community thought it unfair that we couldn't do for him what he had done for us.
He passed away Aug. 29 at age 62. The mass for him at St. John Neumann's Catholic Church in Lilburn on Wednesday was packed.
On the night of Mr. LaViola's death, someone from his office called us at home to let us know.
I knew from my husband's voice and subdued responses what had happened. I turned down the volume of the Braves game we had been watching. When he replaced the phone receiver, we sat in silence for a few minutes, then started sharing memories of the man who had helped us raise our children and ourselves, who had touched so many lives, helped so many people.
That's what health care is.
The debates we hear today are necessary – but they are big debates – ones that encompass law, business, economics and politics.
Real health care is personal. It is a relationship. It is one-on-one.
It is Larry LaViola. He was a wonderful friend and a wonderful healer. He has left a magnificent legacy.
I will miss him.